PROCEPT Mi-Pro Granulator Vacuum Dryer
The granulator vacuum dryer is used to create wet agglomerates by high shear wet mixing of different powders. The atomizing nozzle sprays the solvent with binder or active on the powder vortex, created by the impeller and chopper.
The PROCEPT  Mi-Pro granulator vacuum dryer combines high shear wet/melt granulation and vacuum drying in a single pot process.
PROCEPT's modular design allows us to provide full flexibility towards integrating the equipment in your laboratory.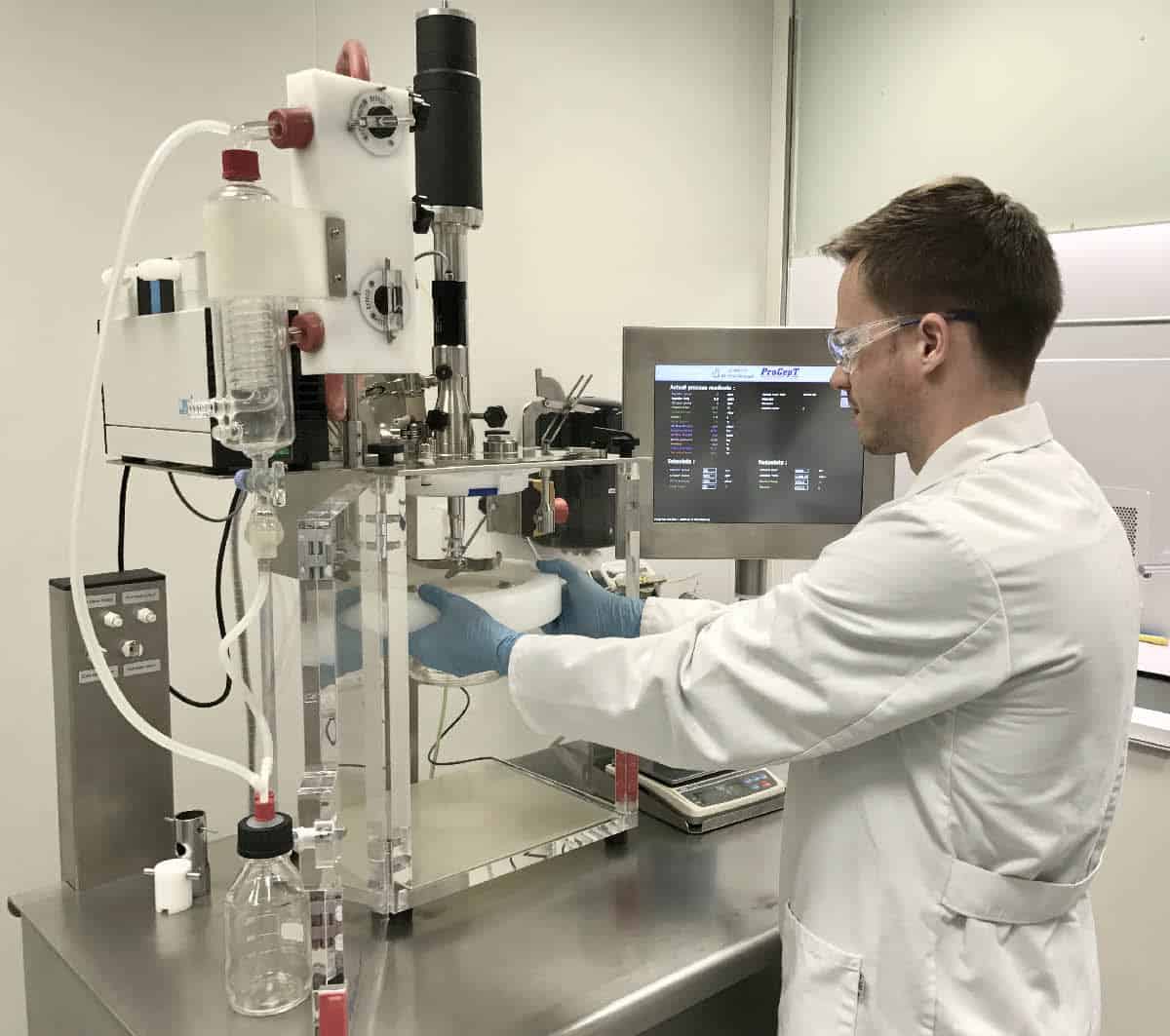 Choice of single walled or jacketed vessels up to 5 liter, for batches from 15g to 1.000g
The PROCEPT  Mi-Pro
The unique mechanical and process set-up creates all possibilities to process in different containment levels for toxic applications. Water as well as organic solvents can be processed. The Mi-Pro granulator vacuum dryer is integrated on a trolley or on a fixed table/floor stand.
Features
  Combination of plexi and glass for excellent process transparency.

  Monitoring and control of all critical parameters.

  Touch screen PC control with real-time trending and excel data reporting.

  Water and organic solvents.

  Different nozzle types: 2-fluid, 3-fluid, cooled, heated.

  Melt processing; waxes, polymers, carbohydrates,…

  Stainless steel vessels available.

  Easy clean-ability and strip-down of components in minutes.

  Different glass process vessels for batches of 15-1.000g and motor sizes (for performant scale up).

  Quick changeover.

  Critical process data such as temperatures, pressures and liquid/gas flows are handled by the control unit.

  Unit can be used for pre-clinical and clinical applications.